>
>
>
Filter Applicable Environment and Selection Principle
Filter Applicable Environment and Selection Principle
Filter
Applicable Environment
Temperature condition
Temperature Applicable Range of Metal Material
Carbon steel - 10 - 200 C low alloy steel - 40 - 400 C
Stainless steel, nickel and nickel alloys, titanium and titanium alloys - 190 - 400 C
Application Range of Sealing Material Temperature
NBR-30-100 C Fluororubber-30-150 C
Asbestos board < 300 C graphite metal wound gasket < 650 C
Pressure condition
The commonly used pressure design grades of filters are: 0.6 Mpa, 10.Mpa, 1.6 Mpa, 2.5 Mpa, 4.0 Mpa, 5.0 Mpa, 6.3 Mpa and 10.0 Mpa. With the increase of temperature, the mechanical strength of the material will decrease, and its actual pressure-bearing capacity will also decrease. At this time, filters with higher engineering pressure level should be selected to meet the needs of high temperature and high pressure conditions.
Medium condition
The temperature, viscosity and physicochemical properties of different filter media have great influence on the structure and material selection of the filter.
Oil field




Crude Oil (Water and Natural Gas Fine Sand)

Shipbuilding

Various refined oils


(gasoline, kerosene, diesel)




Oil depot

crude oil product oil

Bitumen reservoir

bitumen

Chemical industry




Acid,alkali,Salt solution

Machinery industry

Various lubricants and coolants

Natural gas

Natural gas

Power plant

diesel

heavy oil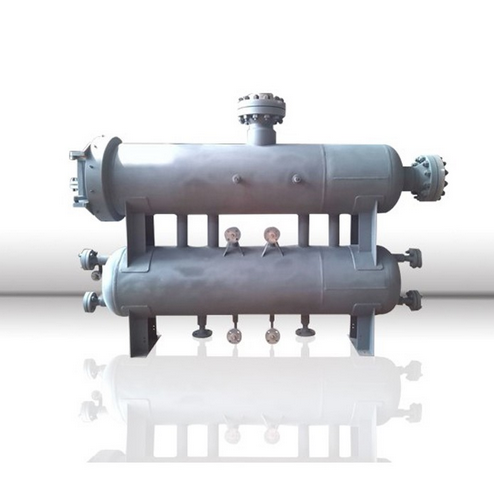 Selection Principle of Filter
General principles
For inflammable, explosive and toxic media, as well as small caliber pipeline filters, socket welding connection is optional. For those that often need to be repaired and replaced, flanged connection filters should be selected.
The main material of the filter should be the same or the same as the corresponding pipeline material. When there is no special requirement for the filter, it is generally stainless steel filter.
For working media with high solid impurity content and high viscosity, it is appropriate to select blue filter with large filtering area.
The selection of mesh number should be considered to meet the needs of the process or to protect the fluid conveying machinery such as pumps and compressors.
Import and Export Passage
In principle, the inlet and outlet diameter of the filter should not be less than that of the matching pump, which is generally the same as that of the inlet pipe.
Nominal pressure
The pressure level of the filter can be determined according to the highest possible pressure level of the filter pipeline. Considering the uniformity of the inlet and outlet pipelines, the pressure level filter matching the highest pressure in the outlet pipeline can also be selected
Filtration area and pore number
Filtration area usually refers to the effective flow area of wire mesh. The selection of the number of holes mainly considers the size of impurities to be intercepted, which depends on the technological requirements of the medium process.
Get the latest price? We'll respond as soon as possible(within 12 hours)