>
>
>
>
Flanged Explosion-proof Passage Indicator
Flanged Explosion-proof Passage Indicator
Brand :YY
Product origin :LIAONING,CHINA
Delivery time :Normally 30~60 days after order award
Supply capacity :200 pieces per month
Explosion-Proof Mechanical Pig Signaler with flanges, composed of mechanical contact-type main body, anti-explosion digital display mechanism.
It has the feature of visual indication, mechanical parts automatic reset, visual section manually reset and signal's remote transmission. And the pig's running can be normal showed at two directions of front and reverse in the pipeline. Signaler can indicate the pigs passage situation by the mechanical structure of the positioning and fixed point, provide the information for operator and guide the technological process of switching.

Product block diagram: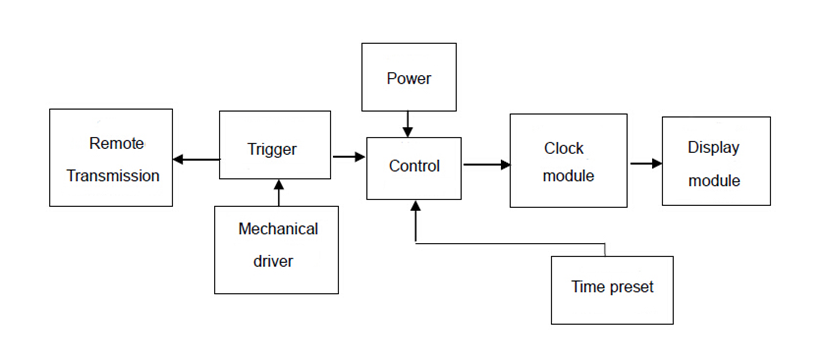 Feature:
1、LCD digital display products work, built-in timer, automatic travel, can show the standard time.
2、LCD digital display products: Power supply DC6V
3、Remote transmission controlled contact capacity: 24 VDC 3 A
4、Remote transmission control signal effect time: 5 S
5、Remote transmission interface NPT1/2 or G1/2
Scope of application:
1. Explosive gas、flammable medium.
2. Explosion-proof marks dⅡBT4/IP65
Basic structure:
Probe: Bi – directional swing follows to pipeline direction.
Down flange: Good welding performance carbon steel, steel alloy or 304 stainless steel.

Bolt, nut, flat washer.

Top flange.

Contact probe, send signals to the explosion-proof head.

Explosion-proof head: display time, Pigs' passage time and number of times, Send remote signal.

O sealing ring.

Lever system

Tightening screw
Display part technical characteristics:

When pigging, built-in timer, automatic travel, it can show the standard time. (Intelligent control and digital display), memory times: 10.

Power supply voltage:DC. 5-7V. Normally use 1.5 V battery 5#, 4pcs, DC6V.

This product uses low-power design, recommend to use "Nanfu" battery, service time more than 3600 hours,If test time intervals more than 150 days, remove the battery after test. Please replace the battery in time if it continues use time more than 150 days.

Controlled contact capacity: 24 VDC 3 A.

Remote transmission control signal effect time: Relay is open state normally,it will change to close state when pig passages and keep 5s ,then signal.

Remote transmission interface: NPT1/2" or G1/2".

Explosion-proof mark dⅡBT4/IP65.
After-sales service
We promise that:
We answer and solve your questions and consult within 24 hours.
We arrive to the domestic job site within 48 hours from the time you asked.
Overseas job site service available.
Service telephone: +86-24-88256563

Get the latest price? We'll respond as soon as possible(within 12 hours)