>
>
>
>
Insulation Connector
Insulation Connector
Brand :YY
Product origin :LIAONING,CHINA
Delivery time :60 days
Supply capacity :200 sets per Month
The insulating joints have realized buried parts maintenance-free function and allow a service life matching the pipelines.
The insulating joint is the essential pressure component necessary for steel pipeline cathodic protection system, broadly applicable to steel pipeline cathodic protection systems, adopts a unique design based on referencing foreign latest product structure to overcome problems of inadequate rigidity, prone to leak, unable to be buried under ground short service life, ete.

Design specifications:
BPV Code Sect Ⅷ Div.ⅠAppendix2 GB150
Design code:ASME B31.3 GB50253
Technical characteristic:
Dimensions :DN15~DN1200

Pressure grade:PN1.6~PN40.0MPa

Service life:same as the service life of pipeline

Applicable medium:oil, gas, water, chemical feed ,mineral slurry

End slope meatus:in accordance with ASME B31.4 and the regulations for welding technics

Installation place:buried-levelly under the earth
Quality inspection:
100% insulating resistance value test: ≥10MΩ@DC1000V

100% insulating intensity test:no breakdown or arc for one minute @5000V 50Hz

100% hydraulic pressure testing pressure: 1.5 times of designed pressure

100% air-tight testing pressure:equivalent to designed pressure

100% non-destructive testing:to 100% the crack detection of the weld line of all the butt-connectors by ray accordance with ASME BPV Code Ⅷ UW-51,App.12,App.6 or JB4730, other welding line are 100% detected by ray or magnetic power.

100% surface of end slope examination

100% hardness test on weld joints

5% submerging electrolysis fluid insulating intensity testing:≥6MΩ

5% hydrostatic pressure plus bending test :longitudinal stress 72%×the regulated test bending intensity.

5% hydrostatic pressure fatigue test:1MPa~85% hydrostatic pressure test for 40 cycles

100% the thickness of coated dry velum test

100% visual and dimensional check

5% coat adhering test
Material s characteristics:
Assembled parts:according to ASTM A694 F52/JB4726

Stub end:same with pipeline material

Insulating material:ASTM D709 G11 or GB1301.1-1998 high strength epoxy glass

Filling material:high strength epoxy resin

Sealing material:rubber fluoride 26

Sealing stickiness:silicon rubber

Internal & external surface anti-corrosion insulating material:two- component solvent-free epoxy coating, anti-corrosion thermal contraction bushing.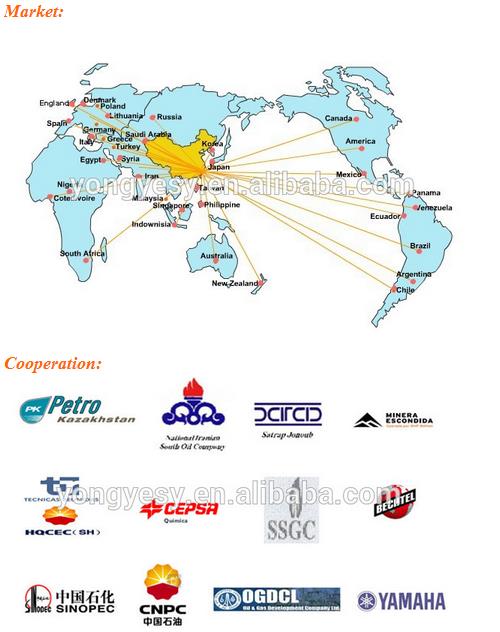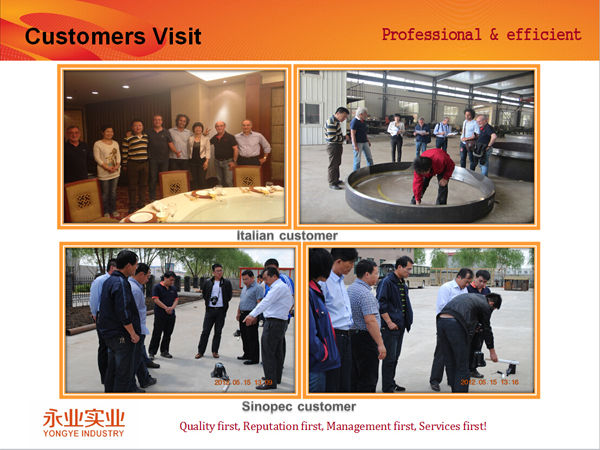 After-sales service
We promise that:
We answer and solve your questions and consult within 24 hours.
We arrive to the domestic job site within 48 hours from the time you asked.
Overseas job site service available.
Service telephone: +86-24-88256563
Get the latest price? We'll respond as soon as possible(within 12 hours)