>
>
>
>
Quick Opening Closure Basket Filter
Quick Opening Closure Basket Filter
Brand :YY
Product origin :LIAONING,CHINA
Delivery time :Normally 30~60 days after order award
Supply capacity :10 Pieces per month
Filter's main function is to intercept the solid impurities within the transmission medium in order to ensure the normal operation of pipeline and equipment.
Filter Composition(See the filter structural representation)

Filter is composed of vertical quick-opening closure, barrel, stainless steel filter components, liquid input, liquid output, drain, supports and other parts.
Filter Structural Representation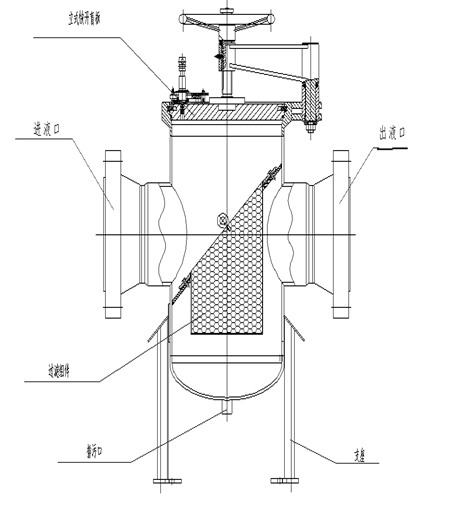 Technical Parameters
Operating Medium:liquid medium
Design Pressure:1.0~35MPa
Test Pressure: 1.25 times of designed pressure
Safe Operation and Maintain
1. Operators must read this manual carefully, understanding the product structure and using method (attached the manual of quick-opening closure);
2. When equipment fouling, running resistance (pressure drop) Δ P≥50 kpa, should be timely cleaning mesh. Before cleaning mesh, the equipment will be made empty, making the equipment in a state of no pressure.
3. When the closure opened, please read carefully << the quick-opening closure specifications>>. For vertical type quick-opening closure, emptying the internal pressure used the vent valve of equipment, when pressure value of the equipment shows zero, slowly rotating twist out alarm screw;put alarm screw into (safety board) the thread hole of the insert as a lever in order to remove the insert (safety board); Anticlockwise turned the locking mechanism torque rod, making integral locked ring tucked into place, and clockwise left the rise and fall handwheel, putting forward closure cover higher than cylinder flange, horizontal pushing closure cover moved to the required angle or position.
4. After the closure opened, twisting the screw of the flange on filter components, and proposed filter components, to clean or replace.
5. Closed the closure cover, counterclockwise rotating the elevating handwheel, after fell to closure cover and cylinder flange sealing surface joint) in place, clockwise turned the locking mechanism strength bar, hold the locked ring; put into the insert (safety board), making the alarm screw through the insert (safety board) screwed in closure cover and tighten. Noted to check O type rubber sealing ring before screwing in place, whether it is good or not. It is forbidden to be not set (safety board) and screwing in alarm screw directly.
6. It is forbidden to strike and collide for each compression part;
7. The main pressure parts of equipment (closure, barrel, nozzle, etc.) should be checked regularly, if found serious rust, cracks, etc., need to find the reason timely, please professional person handle
————————————————————————————————————————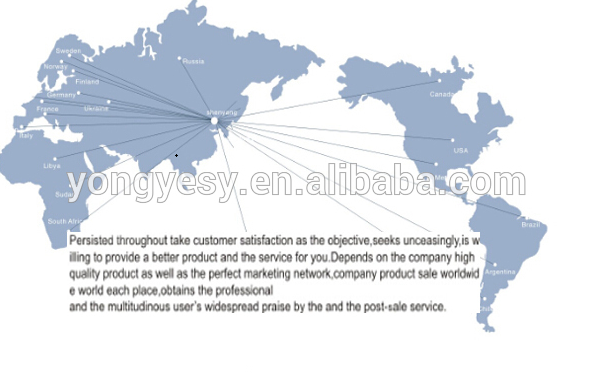 ________________________________________________________________________________
After-sales service
We promise that:
We answer and solve your questions and consult within 24 hours.
We arrive to the domestic job site within 48 hours from the time you asked.
Overseas job site service available.
Service telephone: +86-24-88256563
Get the latest price? We'll respond as soon as possible(within 12 hours)