>
>
>
>
Soft Cleaning Pig
Soft Cleaning Pig
Brand :YY
Product origin :LIAONING,CHINA
Delivery time :Normally 30~60 days after order award
Supply capacity :50 sets per month
Polyurethane soft pig is made of high quality imported polyurethane raw materials and our company's unique foaming process, in order to improve its wear resistance, to ensure its flexibility, in the appearance of coated polyurethane coating.
Main features:
The ability, through the one 0D elbow, ø 114 and above the portable electronic transmitter, when jamming can be through to improve the medium pressure to the broken up.

Software pigging maximum deformation is more than 40%, the elongation is greater than or equal to 200%.

It is suitable for thick fouling and scaling of irregular pipeline pigging descaling, also suitable for combustible gas medium pipeline pigging.
YY-RGQ (DN25-1200) series polyurethane soft cleaning device

| | |
| --- | --- |
| Material | Polyurethane |
| Size | 2''-52'' |
| Radius of curvature | R>=1.5D |
| Allow pipe deformation | 10-15%D |
| Shrinkrange | 5-7% |
| Medium tem | -40-100℃ |
| Business Type | Manufacturer |
| Standard | GB150 and ASME certificate |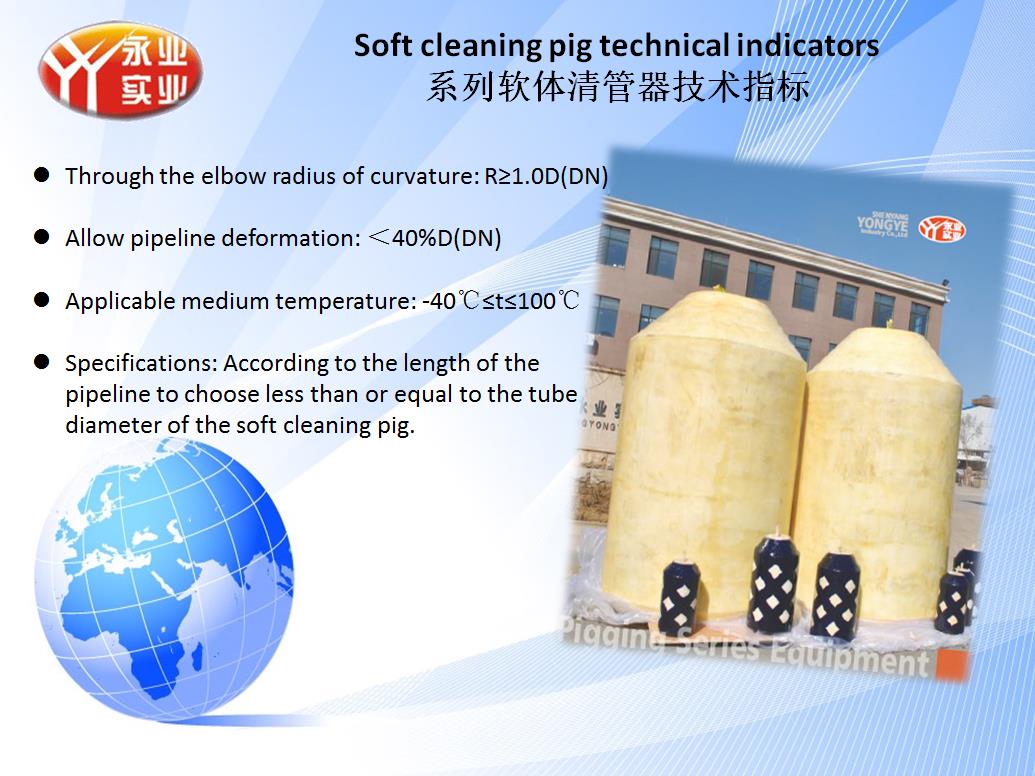 Pig schematic diagram

Purpose
Remove the grease in the tube completely.
Accident treatment
There are three reasons for the tube clogging:
First, the pipeline is deformed seriously so that the pig can not pass;

Second, the pipeline low-lying dirt and a large amount of dirt be removed too much to cause the front of the pig clogging;

Third, in the process of the large foreign body or perforation punch card hard there is objects penetrate the tube.
The solution is as follows:
Pipeline deformation. Refers to the pipeline or elbow due to stress or external caused by deformation more than 15%. Solution: soft cleaning pig itself deformation of 45%, as long as the pipeline deformation does not exceed 40%, is not the phenomenon of clogging. If the card plug, in 2 to 3 hours to find the clogging position quickly, with pressure hole to remove the pig, replace the deformation pipeline to continue clear.

Pipeline waxing dirt deposition. The front of the pig deposition is too long, the solution: strict control of the number of dirt. The use of soft pig diameter from small to large, step by step method, so that each time the tube with a moderate amount of grease to improve the capacity of the pig, to prevent the pig clogging, such as excessive deposition cause increased pressure,hole with pressure for partial exclusion (in the tube before 300m,the opening or pre-cut in the pipeline at the opening point, hole size Φ90 ~ Φ100).

If the foreign body plug, in 2 to 3 hours to find the clogging position quickly, with pressure block off, take out the pig, remove the foreign body to continue to clear.
‍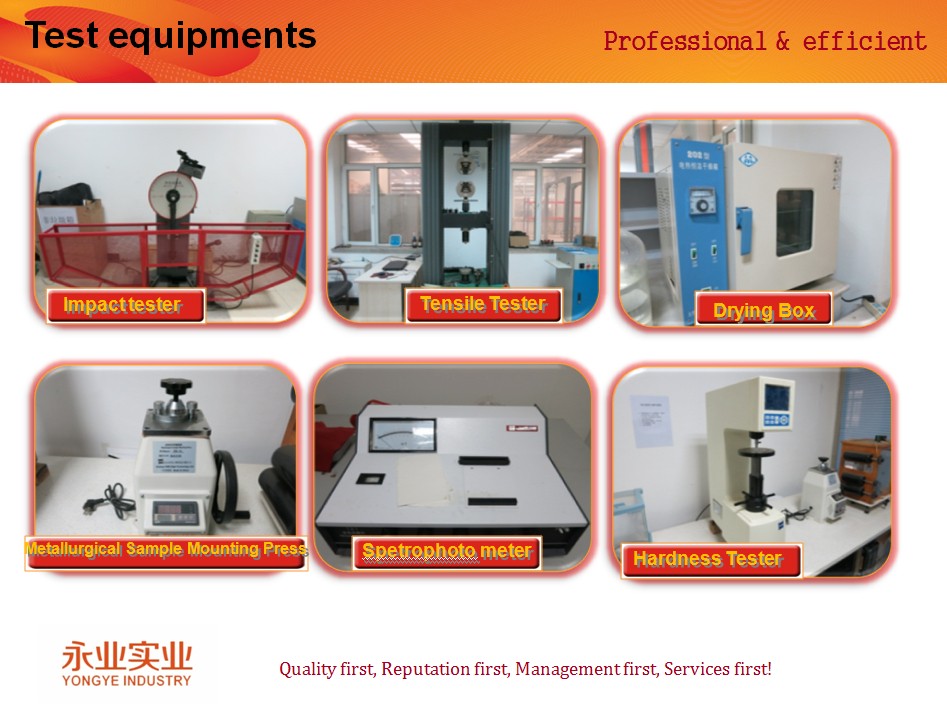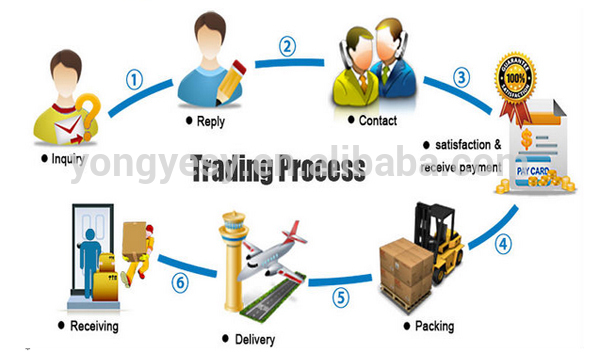 After-sales service
We promise that:
We answer and solve your questions and consult within 24 hours.

We arrive to the domestic job site within 48 hours from the time you asked.

Overseas job site service available.

Service telephone: +86-24-88256563
Get the latest price? We'll respond as soon as possible(within 12 hours)