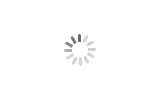 LNG Skid
Brand :YY
Product origin :LIAONING,CHINA
Delivery time :Normally 30~60 days after order award
Supply capacity :5 sets per month
Advantage A
Skid-mounted station has advantage on site selection, civil construction conditions, construction period. Built in the city zone, site selection can be done easily and quickly installed.
* Skid-mounted station can be installed in the existed gas station, suitable for the oil and gas construction together.
* Skid-mounted station adapt to most of the bus parking lot, control center, expressway service area and so on.
* Skid-mounted station especially adapt to the situation on initial gas vehicles less, short construction period, shortage of funds and covers can be expanded. Once the gas vehicles reach saturation, can remove storage skids, and expanded into conventional station. These can achieve better economic benefits, and promote the project development.
Advantage B
* Owing to the each part of LNG Skid-mounted station is precast production, it can effective to control the fabrication and inspection. Thus quality performance good, security is guaranteed.
* In easy leaking point (such as valves operation area, tanks nozzles position), set the low temperature alarm device and combustible gas leakage alarm device, testing and monitoring the leaking points. Once leakage occurred, alarm device will send sound and light alarm, To ensure the safety measures in a timely manner.
* Set emergency shutoff device, once supervises the abnormal situation, it will automatic emergency cut-off, to ensure the accident not diffusion and spread.
* How to control the accident's diffusion and spread once leakage occurred? it is the key trouble. Through analysis for the features of LNG, structure of tanks, Auxiliary safety facilities, to set tank receiving at the bottom of storage tank and diversion groove all around. Thus leaked LNG will be leaded up to collecting reservoir at the outside of storage skid. Then use the high expansion foam cover, to reach the accident control in the scope of minimum.
The reasons to do so as follow:
1. Density of LNG or low temperature gas (below -110 degree) is greater then the environmental's air density, it will deposit to the low-lying place when leaked.
2. Nozzles' position is accident prone, because it has a lot of junctions, easy to produce stress concentration.
3. Leaked LNG collected by collecting reservoir easier be covered by high expansion foam. Thus, it is very important to set tank receiving, diversion groove and collecting reservoir at the skid-mounted station.
Advantage C
* Independent skiing blocks is as the basic unit, each independent skiing blocks be precast to independent products in factory.
* Skiing blocks on onsite only be connected through pipelines, regardless of the fire construction in principle.
* The base of each skiing blocks is integral steel base, it only need to lay on the existed concrete foundation, use the expansion bolts to fix. That is OK. Jet skiing skid-mounting should set up the tent.
________________________________________________________________________________
After-sales service
We promise that:
We answer and solve your questions and consult within 24 hours.

We arrive to the domestic job site within 48 hours from the time you asked.

Overseas job site service available.

Service telephone: +86-24-88256563
Get the latest price? We'll respond as soon as possible(within 12 hours)